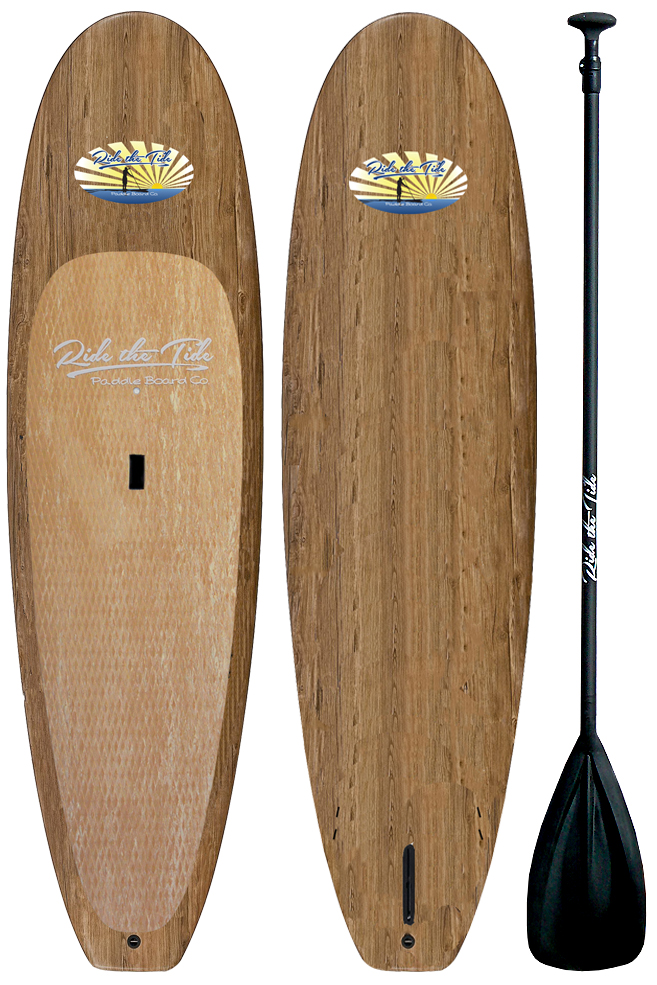 BOARD STORY
Our NEW 2019 SUMMER edition to our Retro SUP range is our ARMOUR-Tech DRIFTWOOD stand up paddle board. Decked out in a dark timber design, both front and back, our Driftwood SUP is another true classic addition to our SUP line-up.
Finished with clean rails and featuring our signature sandy textured deck pad our Driftwood SUP will be the hottest thing on the beach and out on the water this Summer!
The NEW 11'6" Driftwood, using our latest and most innovative technology - ARMOUR-Tech - is a step above the rest in construction in our popular all-round, entry level series of boards.
Adapting Vacuum Formed Technology using an advanced ABS shell casing, our newest range of ARMOUR-Tech boards are 6x tougher than an epoxy fibreglass board and twice as tougher as our competitors ABS boards.
Impact and abrasion resistant, our AMOUR-Tech paddle boards boast a Kevlar integrated rail guard offering unbeatable toughness.
Efficient and smooth in flat water and great in small surf, our all-round shape and wide planing nose combined with fuller volume rails offers the best stability and greater buoyancy.
Ultra-durable and lightweight, our ARMOUR-Tech SUPS are responsibly crafted using sustainable, reclaimed materials. Excess material is then repurposed creating less waste in production.
We raise the bar when it comes to producing the most beautiful, highest of quality and best-value SUPS in the world making choosing your ideal board easy.
CONTACT US
If you need any help in choosing the right stand up paddle board or have any questions, please CALL Dean anytime on 0403 549 702 or LIVE CHAT with us.
At Ride The Tide we are all about making your purchase easy and ensuring you buy the right board for you. We are always happy to help.
KEY DETAILS
✔️PACKAGE: Paddle Board, Deck Grip, Fins & Adjustable Paddle.
✔️USAGE: Flat Water, All Round, Surfing.
✔️DIMENSIONS: 11'6" x 33" x 4.5"
✔️RIDER CAPACITY: 150kgs
✔️VOLUME: 228L
✔️BOARD WEIGHT: 13kgs
✔️CONSTRUCTION: EPS Foam Core + ARMOUR-Tech
AUSTRALIA WIDE FLAT RATE* SHIPPING
QLD - $100 per board
NSW / ACT - $150 per board
VIC - $150 per board
TAS / SA / WA - $200 per board
NT - $300 per board
11 ft. 6 Driftwood SUP Package
$990.00
$840.00
(You save $150.00)
or make 4 interest-free payments of fortnightly with
More info