Aluminium 3-Piece Adjustable Paddle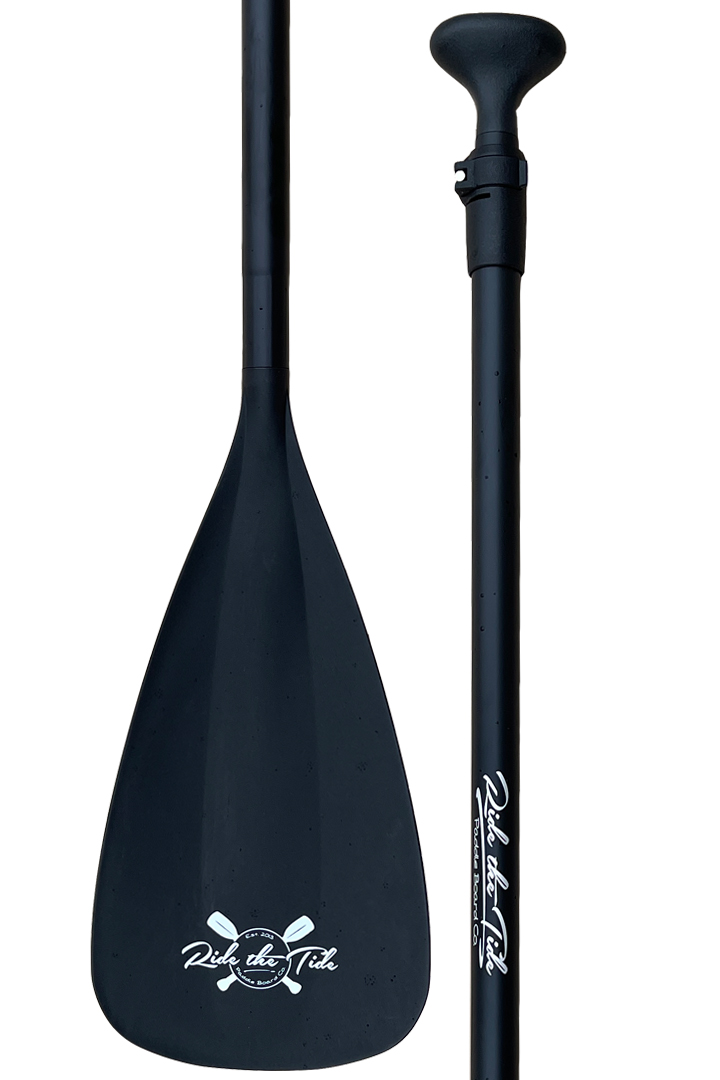 NYLON & ALUMINIUM 3-PIECE ADJUSTABLE PADDLE
Our Ride The Tide Paddle Board Co. Aluminium and Nylon Blade 3-Piece Adjustable Paddle is our introductory entry-level SUP paddle that features a durable and lightweight, aluminium adjustable shaft and sturdy plastic rigid blade.
Our Aluminium Adjustable paddle is suitable for sharing with family and friends of different heights and is easy to adjust with a C-Clip mechanism.
Easily packing away into 3 pieces, our Aluminium Adjustable is a functional SUP paddle and is great value for money.
KEY DETAILS
✔️CONSTRUCTION: Aluminium Adjustable Shaft, Nylon Rigid Blade
✔️COLOUR: Black
✔️MAXIMUM PADDLE HEIGHT: 210cm
AUSTRALIA WIDE FREE SHIPPING ON ACCESSORIES
Click here for our delivery information.
ABOUT RIDE THE TIDE
Ride The Tide Paddle Board Co. has been a pioneer of Classic Timber Paddle Boards since 2013 evolving to encompass our core brand of a coastal lifestyle built on simplicity and a laid back attitude. Life should never be too serious. Join our tribe, kick back and relax.
Our unique Ride The Tide traditional longboard style and attention to detail complements our quality, construction and competitive prices.
We raise the bar when it comes to producing the best looking SUPS in the world making choosing your ideal board easy.
CONTACT US
If you need any help in choosing the right stand up paddle board or have any questions, please call Dean anytime on 0403 549 702.
At Ride The Tide we are all about making your purchase easy and ensuring you buy the right board for you. We are always happy to help.
Aluminium 3-Piece Adjustable Paddle
$120.00
$49.95
(You save $70.05)
or make 4 interest-free payments of fortnightly with
More info